CRIMJUST delivers Training of Trainers on Operational Risk Management
13-16 June 2023 - The CRIMJUST regional project – "Strengthening criminal justice responses to drug trafficking and related transnational organized crime in coastal Francophone countries in West Africa", funded by the U.S. State Department, delivered a training of trainers/subject matter experts on Operational Risk Management to 12 investigators from specialist units tackling transnational organised crime from Benin, Togo and Côte d'Ivoire.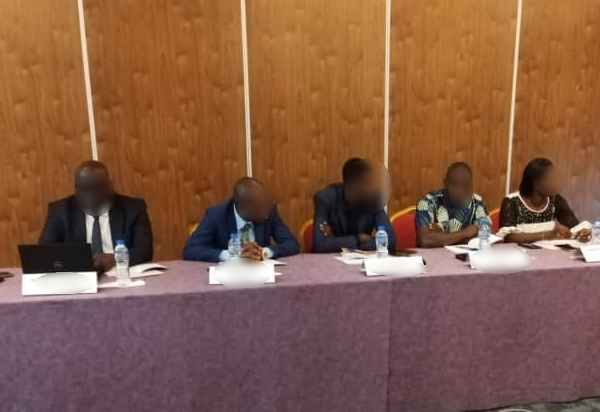 The aim of the training is to strengthen the capacity of beneficiaries to mainstream a structured approach to the identification, evaluation and management of operational risk in transnational drug trafficking investigations. This activity was delivered by Ms. Vanessa Fleming, CRIMJUST Law Enforcement Expert. In her opening remarks, Ms. Fleming noted that the methodology and tools provided in this training are in alignment with a human rights-based approach to law enforcement, highlighting in particular the positive obligation to protect life. She also observed that the training aims to foster inter-regional cooperation and facilitate joint operational activity by building trust through a common approach to risk and a shared understanding of good practice.
During the four-day training, participants developed their understanding of key concepts in operational risk management and built confidence in applying risk management tools to a series of practical scenarios. At the end of the training, all participants reported that they felt confident to deliver a 1-day cascaded training on operational risk management within their parent organisation. 
This capacity-building activity was funded by the Bureau of International Narcotics and Law Enforcement Affairs (INL) of the U.S. State Department, organized under the framework of CRIMJUST - Criminal Network Disruption Global Programme. 
For more information, please visit:
-  Bureau of International Narcotics and Law Enforcement Affairs (INL)