CRIMJUST launches new INL-funded project in response to increased trafficking via coastal countries in West Africa
 PRESS RELEASE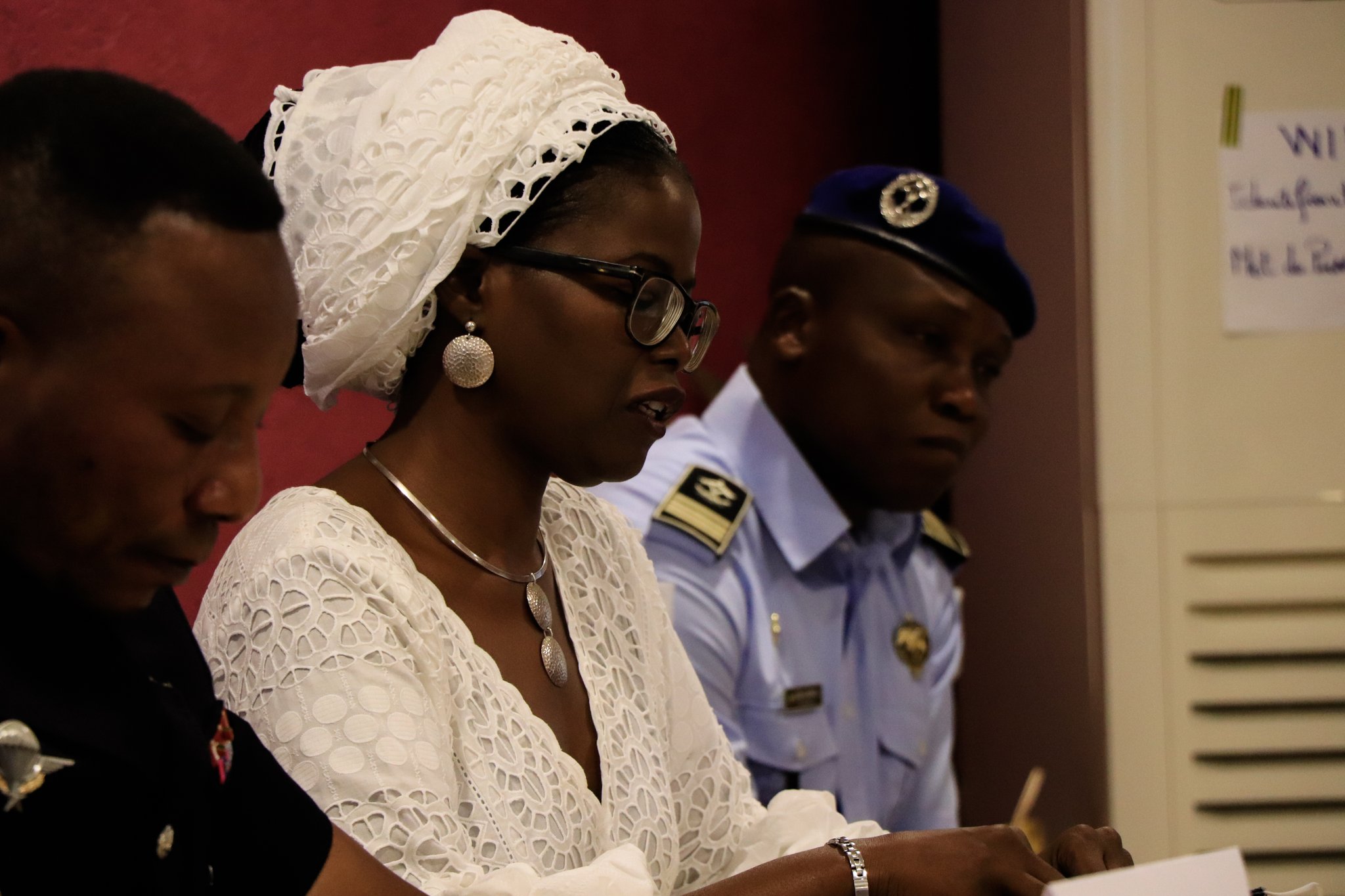 8 July 2022 - The United Nations Resident Coordinator Office in Benin and the U.S. Embassy in Cotonou announced the launch of a new United Nations Office on Drugs and Crime (UNODC) project in Benin, dubbed "CRIMJUST – Strengthening criminal justice responses to illicit trafficking and to related organized crime in coastal Francophone countries in West Africa" in Cotonou on Friday 8 July 2022. This project, funded by the Bureau of International Narcotics and Law Enforcement Affairs (INL) of the U.S. State Department, will support Togo, Benin and Cote d'Ivoire develop their technical capacity to tackle transnational organized crime cases in line with Human Rights and the rule of law.
This announcement was made at the closing ceremony of the CRIMJUST training on "Best Practices to Investigate and Prosecute Drug Trafficking Cases", together with the Direction of Criminal Affairs and Pardons and the Republican Police of Benin. In their remarks, the UN Resident Coordinator Office highlighted this project reflected the commitment of all parties to develop joint initiatives to fight organized crime. This was echoed by the U.S. Embassy in Cotonou, which affirmed its willingness to working in close consultation with local authorities to provide relevant and necessary resources to stymie and prosecute illicit trafficking in the region.
The launch of this project follows the increase in global cocaine production and the resurgence of drug trafficking via coastal West African countries in recent years. According to the 2022 World Drug Report, global cocaine production increased by 11 percent in 2020 over 2019 levels to reach a record 1,982 tons at 100% purity, and 90% of cocaine seized were linked to maritime trafficking. In West Africa, the overwhelming majority of these cocaine seizures are reported in close proximity to coastlines, specifically between Cabo Verde and Guinea Bissau and across the Gulf of Guinea, and arrive via container ships from Brazil.
Individual cocaine seizures in transit regions or emerging cocaine markets: Africa and Asia. World Drug Report 2022, United Nations Office on Drugs and Crime (UNODC)

cr
The emergence of these trends calls for a coordinated and regional approach to effectively disrupt illicit trafficking and to reduce the impact of organized crime on the security, economic development and governance of affected countries. Over the course of three years, the INL-funded CRIMJUST project will aim to provide the technical assistance to Cote d'Ivoire, Togo and Benin to promote the systematization of cooperation in drug trafficking cases as well as to help develop and coordinate robust regional responses to organized crime.
While support to Togo and Benin will look to bolster criminal intelligence capacities of their investigative agencies, CRIMJUST will work in close cooperation with the Ministry of Justice and Human rights of Cote d'Ivoire to support the specialization of its Pôle pénal, économique et financier. In addition, targeted units will receive training to strengthen institutional integrity and to mainstream gender-considerations in an effort to not only build trust between beneficiaries, but to further ensure greater sustainability of the project.
It is envisaged that this INL-funded CRIMIJUST project will contribute to UNODC Strategic Vision for Africa to support countries achieve the Sustainable Development Goals by 2030, specifically SDG 16: "Promote peaceful and inclusive societies for sustainable development, provide access to justice for all and build effective, accountable and inclusive institutions at all levels".
For further information, please see the following websites: