CRIMJUST and SIMCI deliver flagship technical training to support 19 CRIMJUST beneficiary countries across Africa, Central America and Brazil strengthen their institutional responses to cocaine trafficking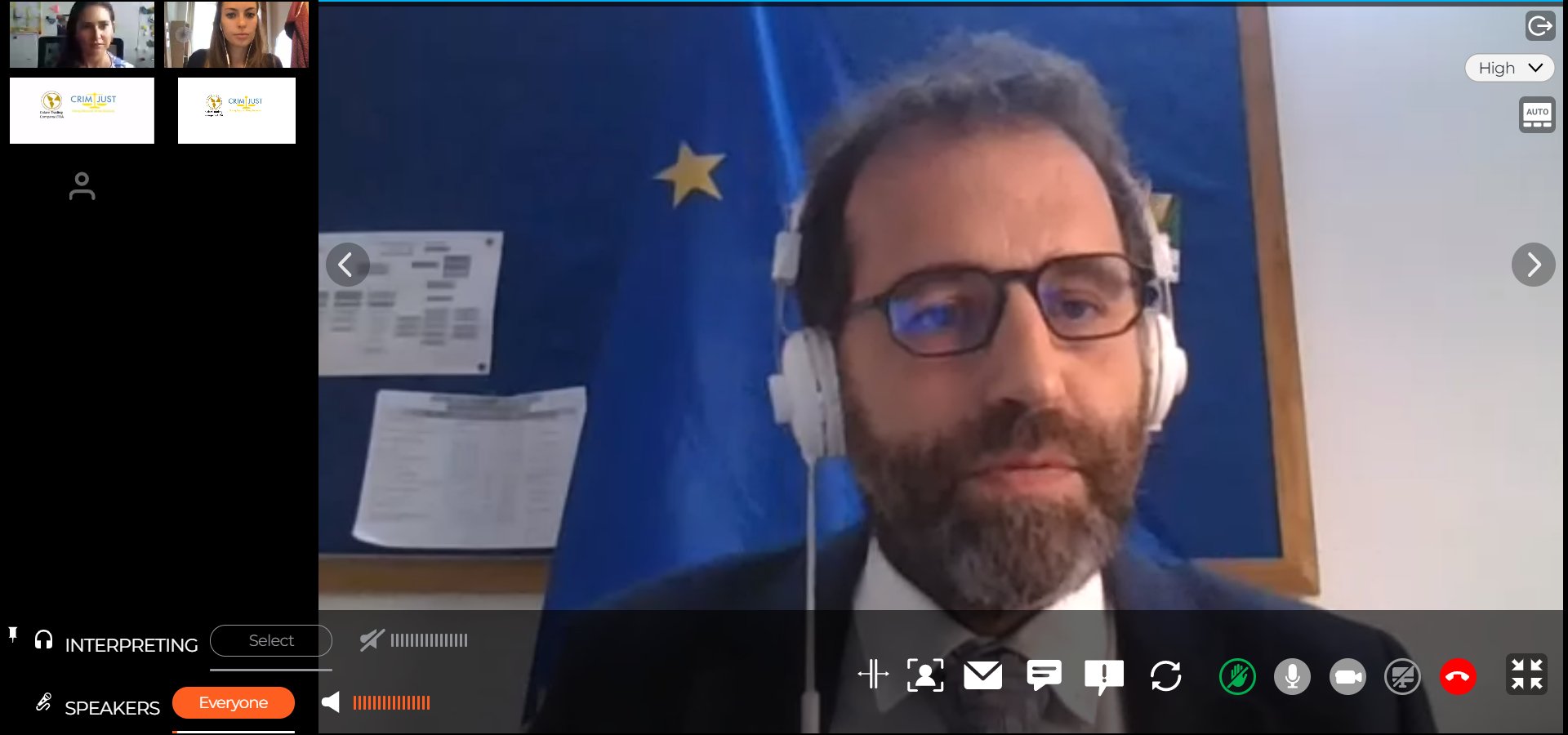 26 June 2021 - The EU-funded CRIMJUST Global Programme and the Integrated Illicit Crops Monitoring System (SIMCI) delivered two trainings in June 2021 on cocaine production and trafficking investigations to 325 law enforcement officials and prosecutors from 19 countries across Africa, Central America and Brazil to support countries develop effective institutional responses to illicit drug markets. These trainings, delivered online in five daily sessions of two hours, provided an overview of cocaine production processes as well as of specialized field and laboratory criminal techniques to investigate and prosecute cocaine trafficking.
 A first training, held from 7 to 11 June 2021 involving 175 law enforcement officials and prosecutors from Costa Rica, Guatemala, Panama, Honduras, El Salvador, Dominican Republic, The Gambia, Ghana, Nigeria and South Africa, was inaugurated by Mr. Amado Philip de Andrés, UNODC Regional Representative of the Regional Office for West and Central Africa (UNODC ROSEN) and by Ms. Andreea Schmidt, Programme Manager of the European Union's Global Illicit Flows Programme. In their remarks, these two officials commended the geographical expansion of CRIMJUST and its efforts in providing countries, used as transit points along the cocaine supply chain, with the knowledge to recognize and prevent smuggling of both cocaine hydrochloride and intermediary cocaine products.
 This training was replicated from 21 to 25 June 2021 with 150 participants from Benin, Cote d'Ivoire, Senegal, Togo, Morocco, Cape-Verde, Mozambique, Guinea-Bissau and Brazil, and inaugurated by Mr. Frederic Varenne, EU Delegation in Togo, and Mr. Marco Teixeira, Division of Operations, UNODC. While Mr. Varenne illustrated the relevance of such capacity-building activities to prevent cocaine trafficking in the wake of multiple major seizures at West African ports, Mr. Teixeira lauded the partnership between CRIMJUST and SIMCI which has facilitated the development and delivery of a unique training, drawing upon the experience of Colombia, to disseminate best practices to prevent cocaine trafficking in transit and consumer countries.
 During these two trainings, SIMCI experts delivered a series of presentations on issues ranging from  general characteristics of coca cultivation, methodologies to estimate illicit crop production and yields, to processes involved in the extraction and refining of coca alkaloids and in cocaine production in Andean countries, to relevant international legislation and effective and safe measures to dispose of illicit drugs and chemicals. Discussions also shed light on current trafficking trends characterizing the cocaine market, a typology of involved organized crime groups as well as on differences between synthetic and "natural" drugs. These presentations sought to discern the technical and chemical processes involved in cocaine production and trafficking – expertise that is inherent to successfully detecting, investigating, prosecuting and dismantling cocaine production sites and trafficking methodologies.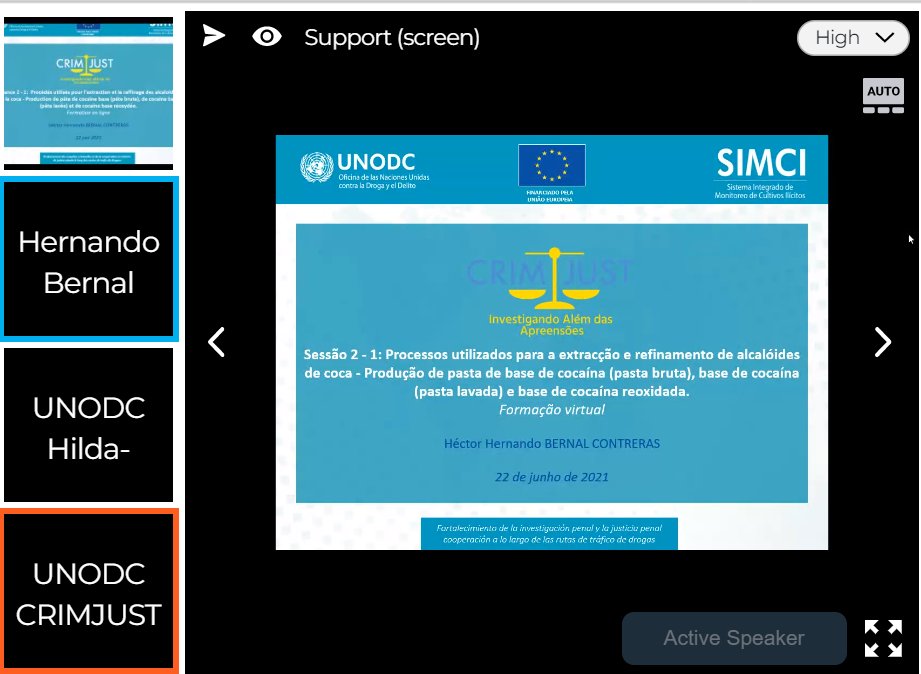 These trainings were delivered as UNODC celebrates World Drug Day on 26 June 2021 and contribute to the organization's broader efforts to provide the expertise and networks necessary to support countries develop the capacity to honour their drug policy commitments. Specifically, CRIMJUST trainings on cocaine production and trafficking investigations are systematically delivered inter-regionally to develop and strengthen communication channels between law enforcement officials and criminal justice practitioners from countries located along the Atlantic trafficking route. Such trainings thus serve to not only develop expertise and share current trafficking trends observed in different regions, but to build synergies between producing, transit and consumer countries.
#ShareFactsonDrugs #SaveLives
For more information about the 2021 World Drug Report, please click here: https://www.unodc.org/unodc/en/data-and-analysis/wdr2021.html 
For more information on SIMCI, please visit: https://www.unodc.org/colombia/es/simci/simci.html
This CRIMJUST activity was funded by the European Union under the framework of the "Global Illicit Flows Programme" [GIFP]). It seeks to enhance law enforcement and judicial counter-narcotic strategies beyond interdiction activities and to foster transnational responses targeting each stage of the drug supply chain.
For more information, please visit: